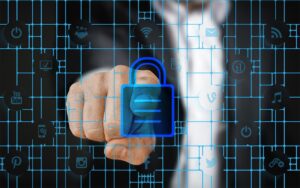 Inzinc Consulting India Pvt. Ltd. offers need based Information security audit services in Bangalore and other cities in India. Information security audit services are required by all Organizations and Institutions today who would like to understand the information security risks in their business processes with the intention of minimizing these risks to a level acceptable to them. Business owners also need to understand the level of compliance of security practices, policies and procedures that are implemented in their Organization. Audits are one of the best proven methods / tools to accomplish this task. Audit is a strong area where Inzinc can surely help our clients get useful insights about their information security performance. Our information security audit services (cyber security audit services) are based on the ISO 27001 International standard on Information security management system.
Benefits of information security audit services
Information security audit services programme when chosen by Organizations can provide the following benefits:
Information security audit services can verify the compliance level of the best practices Organization towards information security

Audits may point to information security risks that might not have been known earlier

Cyber security audits can also identify the opportunities for improvement that exists to enhance the information security performance of the Organization

Audits are means of proving the information security compliance level through objective evidences to any relevant interested party, whether internal or external to the Organization but who requires to know the security status

Since these audits are based on the ISO 27001 International standard, the measurement of compliance is against proven best practices in terms of information security

An unbiased, truthful and accurate audit report submitted by independent auditors like Inzinc Consulting India will ensure better visibility of the current status quo on Information Security compliance.
Types of information security audit services offered by us
Towards helping organizations ensure sustenance and continual improvement, Inzinc Audit services provides the following value added Information Security Audit services:
Yearly audit programme: This consisting of two audits, once in every 6 months where our experienced auditors will cover audit of all functions / departments and processes in your Organization and submit an audit report that includes all actionable points and observations.
Customized audit programme: Department specific information security audits such as auditing the IT team on the level of compliance of Information Security policies and procedures.
Documentation audit programme: This programme is limited to the review of documentation of manuals, plans policies and procedures related to information security.
Continual Monitoring Exercise (CME): This is more of a monitoring programme than an audit programme where our team of auditors will carry out snap checks periodically to monitor the sustenance of the Information security management system post ISO 27001 Certification.
The above information security audit services in Bangalore and India are audit / monitoring programmes based on the clauses and controls of the ISO 27001 Information security management system standard since this is one of the best frameworks and is Internationally widely accepted. The audits can be physical audits or remote audits or a combination of these as the need be.
If you require Information security audit services in Bangalore and other cities in India, email us with the requirement details to the email [email protected]