Inzinc Consulting India Pvt. Ltd. has wide Clientele from various In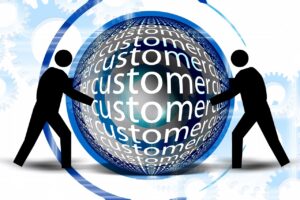 dustry and Business sectors and we use our expertise to ensure that our Customers are satisfied by meeting their requirements.
Our Clientele range from local businesses to multinational corporations to International companies, and we are glad to have added value in supplying our products or providing our services that is well appreciated by our Customers.
Global Clientele
Apart from domestic Clientele, we have also served Global Clientele from the United States, Australia, United Kingdom, Singapore, Philippines and Macao. Our diversified products have also reached the UAE, Malaysia and Singapore.
Client Verticals
The list of our Clientele verticals is long and this is a testimonial to our wide experience across various Business verticals.
Apparel Retail

Architects

ATM Deployers

Automats

Brand Management Services

Chartered Accountants

Construction

Corporate Video services

Creative advertisements

Documentary

Film makers

Electric Lamp and Lighting Manufacturers

Electrical Contractors

Electronics

Electroplating (Chemical) Services

Energy Solutions

Engineering

Engineering Services

E-waste recycling

Flavour manufacturers

Food manufacturers

Generator Hiring Services

Heavy Engineering

Hospitality and Facility Management Services

Hospitals

Interior Design and Decorators

Logistics Services

Lubricant manufacturers

Machined Component Manufacturers

Modern Education Aids

Pipe manufacturing industry

Pharmaceutical

Plastic industry

Project Consultancy

Rail Automation

Risk Management Services

Rubber industry

Rural Education Services

Security Solutions

Software

Solar Equipment Manufacturers

Sports & Bedding mats traders

Textile Machinery Manufacturers

Training Institutes

Visa and Immigration Services

Water purifiers

Wooden furniture traders
Client Testimonials
Thanks a lot for the excellent support, commitment extended throughout this project. It is great to see such consultants as you, who are so much in love with your work, passionate, committed and professional without losing the warmth, so essential for a win-win relationship.  Keep it going." – ISMS Team Leader, Aujas Networks Pvt. Ltd. (Our team Consulted this client for ISO 27001)
"Thanks a lot for helping, supporting and training us. We are grateful to you for making us Audit ready and facing it with Confidence." – ISMS Team of BackOffice Associates, Bangalore (Our team Consulted this client for ISO 27001)
"I wish to thank you for your hard work and sincere efforts shown to meet the target" – Mr. O.Surendran, Proprietor, S Suron Engineering, Bangalore (Our team consulted this client for ISO 9001)
"Thanks for getting us ISO Certification within the Committed time span" – QMS Team Leader, Varuna Neeravari Pipes Pvt. Ltd., Bangalore (Our team consulted this client for ISO 9001)