ISO 9001 Certification in Bangalore, Karnataka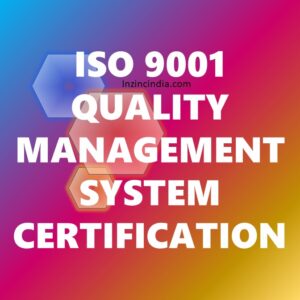 Inzinc Consulting India provides ISO 9001 Certification in Bangalore, Karnataka to get our Customers certified to the ISO 9001:2015 Quality management system Standard which will bring them many business benefits.
We ensure a hassle-free process of ISO 9001 Certification at affordable costs. We impress upon the advantages of implementation and certification to the latest ISO 9001:2015 Quality Management System standard so that a strong foundation of Quality management System is laid in their Organization by which their business goals are consistently met along with Customer satisfaction.
ISO 9001 Certification Meaning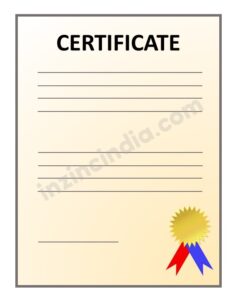 It is natural that those who are new to the concept always ask the ISO 9001 Certification meaning. ISO 9001 Certification means that your Organization has put the foundation for continual growth (step by step growth) by following best Quality Management System practices and principles. ISO 9001 ensures that all interested parties, mainly Customers are satisfied with your Products and/or Services. There are various ISO 9001 Certification bodies or agencies Worldwide who can provide Certification with Accreditation.
ISO 9001 Certification Benefits
Following are the benefits of ISO 9001 Certification in Bangalore, Karnataka.
Consistent achievement of Business objectives

An ISO 9001 Certificate is a good tool to market your Business

The Quality principle of Evidence-based decision making ensures better business decisions

Organizations can win Customer confidence and trust by ISO 9001 Certification

The QMS foundation improves processes over time. This leads to improvements in Productivity, efficiency and effectiveness

Bottom line of the Company is improved

Improves relationship with the external and internal interested parties

Minimizes the defects and wastes that improves profit margins

Embeds continual improvement in the overall Organizational culture

More possibilities of Global business opportunities knocking on your door

Score over Competitors

You will join the elite group of ISO 9001 Certified companies

Through employee engagement, employees will be motivated and satisfied

Organization's corporate image will get a boost by ISO 9001 Certification
Who can get certified to ISO 9001 standard ?
Any Organization can get certified to the ISO 9001 Standard, be it a product or a service Business Organization. ISO 9001 is a generic QMS standard and the same standard can be applied to all type of Organizations with any number of people.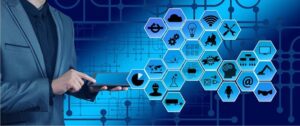 It can be applied to tiny, micro, small, medium, large and very large businesses. Any sector of Business can go for Certification. ISO 9001 Certification apply for industrial sectors but not limited to Advertising & Marketing, Aviation, Architects, Automotive industry, Automation industry, Banks, Biotechnology industry, Cement, Chemical industry, Colleges, Construction, Consulting industry, Consumer Electronics, Design companies, E-commerce, Electronics & Electrical industries, Energy & Power, Engineering, Engineering Services, Facility Management, Fertilizers, Food manufacturing, Hospitals & Healthcare, Logistics & Warehousing, Manufacturing industry, Media industry, Print industry, Research Organizations, Retailing, Software & IT industry, Schools, Trading, Transport, and other service and product businesses. The list is endless.
ISO 9001 Certification validity period
Every ISO 9001 Certificate is valid for a duration of three years from the date of initial registration by the Certification body. After three years, the certificate has to be renewed again with an audit. Within these three years period of ISO Certificate validity, there will be an annual surveillance audit for the first two years after initial registration. After the second surveillance audit, the subsequent year will be the re-certification audit. This is understood by the ISO 9001 audit cycle as shown below: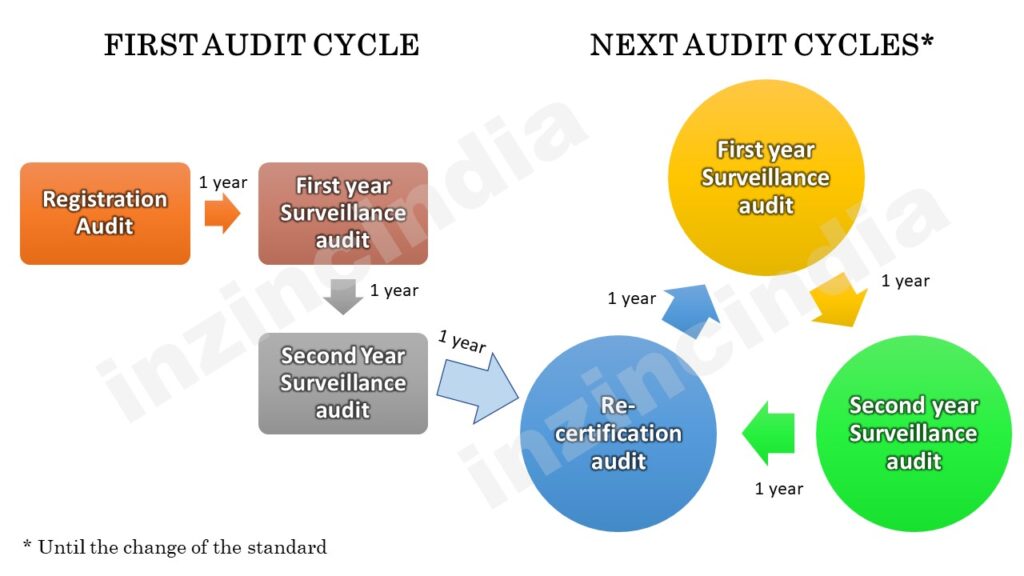 Note on ISO 9001 Certification expiry: If an Organization does not renew the ISO Certificate before Re-certification audit, the ISO 9001 Certification will be expired and the Certification body should be contacted immediately. Certification bodies provide means of ISO 9001 Certification verification online for validation check to ensure the Certificate is not a fake one.
ISO 9001 Certification Scope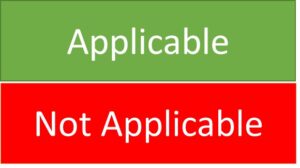 The Scope of ISO 9001 Certification is the boundary within which an Organization will be issued an ISO 9001 Certificate. And the boundaries are:
Products and/or Services offered by the Organization

Addresses of the units that have implemented the ISO 9001 Quality Management System and that want to get certified

Core processes that the Organization follows. Example, does the Organization design? Manufacture? Sell or service?
The ISO 9001 Scope shall be formed by the Organization. Keep in mind that the Scope cannot be very generic. It needs to be specific. For example, you cannot get certified to a scope that says "Industrial Training Services". Please note that Industrial training services are many. You need to be specific in saying if the training is for example, Aerospace, Electronics, Management, and so on. The right scope would be "Providing trainings related to the Aerospace industry". If ISO 9001 Certificate Scope is changes, say with new business line, you need to approach the Certification body who will act as per their criteria, rules and guidelines and help change with an interim audit.
ISO 9001 Certification Process Steps
The ISO 9001 Certification Process steps are as per the flowchart shown below: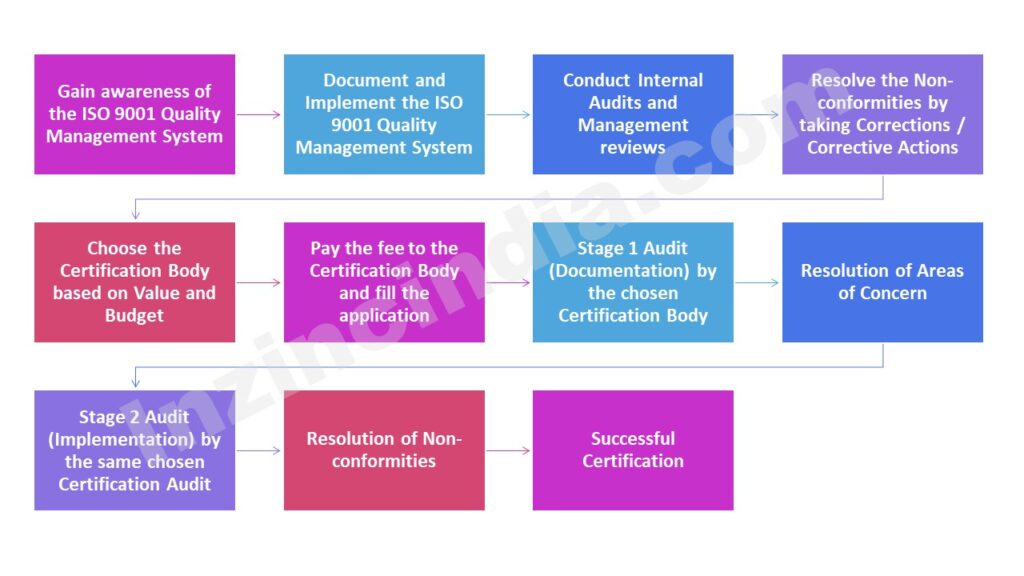 The ISO 9001 Certification process steps are given below:
Gain awareness of the ISO 9001 QMS Management System

Document and Implement the ISO 9001 QMS Management System

Conduct Internal Audits and Management reviews

Resolve the Non-conformities by taking Corrections / Corrective Actions

Choose the Certification Body based on Value and Budget

Pay the fee to the Certification Body and fill the application

Stage 1 Audit (Documentation) by the chosen Certification Body

Resolution of Areas of Concern or Non-conformities

Stage 2 Audit (Implementation) by the same chosen Certification Audit

Resolution of Non-conformities

Successful Certification
ISO 9001 Certification cost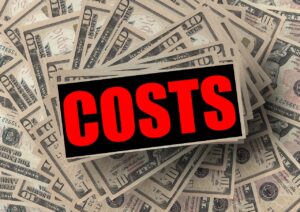 One of the frequently asked questions related to the ISO 9001 Certification is about the ISO 9001 Certification cost or charges. The ISO 9001 Certification cost in Bangalore and other cities in India depends on your Customer preference (if any), your budget and the value of the Certification body that you choose. But there is one thing to remember that whatever is the ISO 9001 Certificate price, it has got value for your Organization irrespective of whom you take it from.
For ISO 9001 Certification in Bangalore, Mysore (Mysuru), Belgaum (Belagavi), Tumkur, Kolar, Mangalore, Hubli, Dharwad, Shimoga (Shivamogga), Mandya, Davanagere, Hassan, Harihar, Udupi, Bellary, Hospet, Honnavar, Raichur, Arsikere, Vijayapura (Bijapur), Kalaburagi, Bidar, Chamarajanagar, Ranebennuru, Bagalkot, Koppal, and other cities / towns of Karnataka please call +91-9379917239 or email [email protected]
Back to Inzinc Consulting India Home page