ISO 45001 Consultants in Bangalore – Karnataka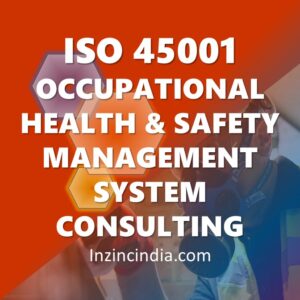 Inzinc Consulting India team are leading ISO 45001 Consultants in Bangalore, Karnataka ensure the planning, documentation, implementation, maintenance and continual improvement of an Occupational Health and Safety Management System as per the clauses laid out by the ISO 45001:2018 Standard.
We guide our Customers in every step up to successful Certification to the ISO 45001 standard. We enable our Clients to build a solid foundation of OH&S Management System upon which they can make continual improvements.
About ISO and the ISO 45001 Standard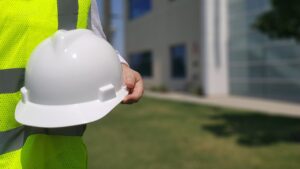 ISO stands for International Organization for Standardization which has its Head Quarters in Geneva, Switzerland. ISO is an independent and Non-governmental Organization that publishes International Standards on various fields both technical and management. One such standard is the ISO 45001 Occupational Health and Safety Management System standard. 
The ISO 45001 standard consists of requirements in the form of clauses that help in realizing a Occupational Health and Safety Management System in an Organization. The latest version of ISO 45001 is also the first version published in March 2018. 
The ISO 45001 Standard requirements is aimed at identifying, minimising and controlling health and safety risks in the workplace. It is also used to achieve Compliance to the applicable Health & Safety legislation and protect the well-being of the workforce and other persons visiting the factory / office premises.
Why implement the ISO 45001 Standard

?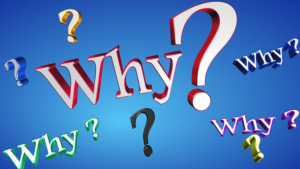 It is shocking to know that every day, thousands of workers around the World meet with fatal Workplace accidents and many succumb due to workplace illnesses / diseases. There are thousands of workers who get injured while carrying out their daily job. Many of these accidents can be avoided by following safety & health practices / procedures. Many can be avoided by Worker awareness on safety & health and his/her ability to remove from dangerous work situations. Hence there is a need to implement a standard that provides framework for minimizing adverse effects on health & safety. This is the ISO 45001 Standard and hence the need to implement it throroughly.

Who can implement ISO 45001 Standard ?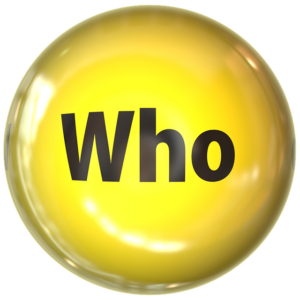 The ISO 45001 standard can be implemented by any Organization of any size, sector and type. But more so, its implementation is required for accident prone industrial sectors. These include but not limited to the Construction, Chemicals, Heavy engineering, Manufacturing, Mining, etc. Having said that even Offices have their own hazards to be controlled and hence can get the standard implemented because the driving force must be to "save lives" from adverse workplace incidents. Our experienced ISO 45001 Consultants in Bangalore, Karnataka shall ensure seamless implementation of the standard.
The ISO 45001 Clauses
There are ten ISO 45001 Clauses in the latest ISO 45001:2018 Standard. So, a Clause is nothing but a rule or a requirement that needs to be followed to achieve a result. The following is the orderly list of the ISO 45001 Clauses as per the 2018 version:
Scope

Normative References

Terms and Definitions

Context of the Organization

Leadership and Worker Participation

Planning

Support

Operation

Performance Evaluation

Improvement
(Courtesy: ISO)
ISO 45001 Benefits
There are numerous benefits that an Organization can realize by implementing the ISO 45001 Occupational Health and Safety Management System (OHSMS or OH&S). The main ISO 45001 benefits are:
Minimize the workplace incidents (incidents include accidents and near-misses)

Minimize injuries and ill-health

Improve productivity due to reduced absenteeism owing to reduced workplace incidents / ill-health

Provide forum for participation of workers in matters of Organizational Health and Safety. This is a source of encouragement to the Workers

Develop a Safety and Health culture in an Organization

Since the ISO 45001 Standard emphasizes on Leadership, involvement of Top Management in OH & S issues increases and thus more chances of OH & S issues getting resolved

Achieve compliance to Occupational Health & Safety laws and regulations

Reduce the cost that is involved in treating the workers on ill health and/or injuries 

Reputation of the Organization in the Society goes up due to OH & S commitment
Plan – Do – Check – Act (PDCA) Cycle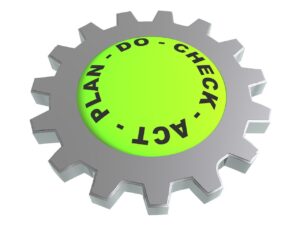 ISO standards advocate the use of an improvement cycle called as the Plan-Do-Check-Act cycle or PDCA Cycle. This was first advocated by the renowned Quality Guru Dr. Edwards Deming and hence it is also called "Deming Cycle".
The PDCA cycle concept can be applied to any process or to the entire system or even to the ISO 45001 Clauses. It helps to realize continual improvements (step by step improvements) and churn out the waste from the system. Our ISO 45001 Consultants in Bangalore, Karnataka demonstrate how to use the PDCA for improvements in OH & S.
Main features of ISO 45001 Standard
The ISO 45001:2018 Standard has the following main features as requirements:
Common High level structure: From now on, the ISO standards will be written with a common high level structure and text based on the Annex SL standard. Hence, integration of ISO 45001 with other ISO standards will become easy.
Context of the Organization: ISO 45001:2018 introduces the concept of Context of the Organization. Organizations have to now identify positive and negative issues from their internal and external environments that affect or can affect their OH & S. And also included are the requirements of internal and external interested parties with respect to Health and Safety that needs to be identified and fulfilled.
Importance on Leadership and Worker participation: This standard stresses on the importance of two aspects:

Leadership committment & accountability where Top Management must retain the ownership of OH & S Management System while they can delegate tasks to the next level of Leadership.

Worker participation ensures that Workers participate in decision making with respect to OH & S matters. They also form an integral part of the OH & S Team or Committee.

Less prescriptive ISO 45001 Documentation: The ISO 45001:2018 standard does not prescribe documentation and calls for Organizations to  come up with "documented information" that can be suited according to the size of the Organization, the complexity of the processes and the competence of people working in the Organization. So, smaller Organizations can choose a flexible and compact documented information to run and sustain their Environmental Management System.   Larger Organizations can choose an elaborate documentation since they need it for training and sustenance.
Procurement Controls: ISO 45001 has included OH&S controls in the Procurement process and control the related hazards.
Assessment of OH & S Opportunities: It is not enough that an Organization assesses the OH & S risks, but it should also assess the OH & S opportunities now.
Our team of ISO 45001 Consultants in Bangalore, Karnataka will clearly explain the above features and ensure its understanding and application by our Customers.
Our scope of ISO 45001 Consulting
Our scope of ISO 45001 Consulting covers the documentation, training, implementation guidance, conducting audits or help conduct audits and guidance on conducting Management Review Meetings (by our Client's Top Management). Our ISO 45001 Consultants in Bangalore, Karnataka provide guidance in resolving the Non-conformities and take the required Corrections and Corrective actions.
Transition from OHSAS 18001 to ISO 45001
For Customers who have implemented the OHSAS 18001:2007 OH & S Standard, they need to get upgraded to the new ISO 45001:2018 standard. Our ISO 45001 Consultants in Bangalore, Karnataka help our Client with smooth transition to the new Standard retaining important elements of OHSAS.
Other ISO 45001 Services
Apart from the ISO 45001 Consulting services, we take up specific assignments such as the Hazard Identification and Assessment of Risks and Opportunities.
This service includes:
Defining and understanding the terms such as Hazards, risks, opportunities

Guidance on identification of OH & S hazards related to the activities, products and services of our Client Organization

For each identified hazard, we assess the level of risk based on a criteria

Guidance on operational controls to be implemented 

Presenting and reporting the Hazard Identification and Assessment of Risks and Opportunities report
If you need ISO 45001 Hazard Identification and Assessment of Risks and Opportunities in Bangalore, Karnataka, please write to [email protected] and [email protected]
Back to Inzinc Consulting India Home page